Welcome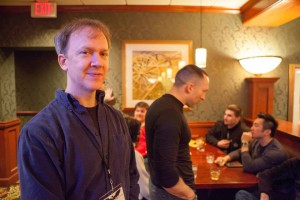 Judging by the numbers, I'm getting a big influx of new visitors. My blog's been running for a number of years at this point, and it might be a challenge to get the lay of the land without a whole lot of poking around. Even frequent visitors might not have dug deep enough to find some of my favorite posts.
There's always the bio page, of course. But that's more about what I've done and, if I remember to update it, where I'll be going over the course of the year, convention wise.
This page is a kind of primer on the sorts of things that interest me and a sample of the sorts of posts you'll find if you dig around a little.
If you're a writer, I'm pretty honest about my own struggles with the craft and how I work to overcome them. Mixed in with news about what I'm working on are a whole lot of essays about various tips and tricks I've picked up over the years. Here's a page link to all my posts that had something to do with the art of writing. Or the struggle of writing, or… you get the picture.
My writer friend Paul Kemp put up a post on his own site defining sword-and-sorcery, which you should definitely go read (along with the comments section). It put me in mind of one of my own favorite posts on this site, located here, which is my  take on what makes a story sword-and-sorcery rather than other sorts of fantasy.
Here's one of my favorite posts on a great non-fiction text better than many a fantasy novel, an ancient Arabian Memoir.
I spent years getting Harold Lamb's great historical fiction into print, and I think everyone who loves a great fantasy adventure should try him out. Here's why.
This particular post, about The War of Art and a prayer to the muses, seems especially popular.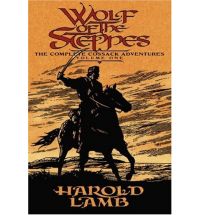 Here's two posts showing most of my work space (part 1 and part 2).
Here I talked about how much I love the work of Fritz Leiber, and I've already included a link, above, about why I love the work of Harold Lamb. Here's why I love the fiction of Roger Zelazny, and Leigh Brackett. I'd think it was a given that I loved the work of Robert E. Howard, but here's several posts on him as well. (Under the Hood with Robert E. Howard, Howard and the Role of Women, the perfect Robert E. Howard collection.)
While researching the historicals of Harold Lamb I read somewhat widely amongst other old pulps, and found some treasures, which I talk about here and here.
You want something completely different? One of the ways I kept sane through grad school was by reading the jungle tales of Ki-Gor from the old pulp Jungle Stories. Here's why.
I've spent years reading and re-reading fantasy and speculative fiction and have only come recently to an appreciation of some other genres. For instance, I've been reading a lot of noir lately, as I discuss here, here, here… and lots of other places, really.
Before my friend Chris Hocking got me reading noir, though, he pointed me towards the westerns of Ben Haas. Westerns, I asked? Why would I want to read a western? Hah! Because Ben Haas was a master writer. And here's where to find them more easily than I ever did.