Bio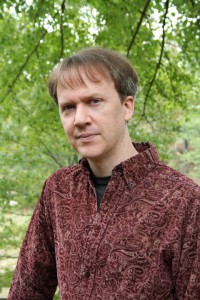 Howard's first novel, The Desert of Souls,was one of only nine books to make the influential Kirkus New and Notable Science Fiction list for 2011, was one of a select few to appear on the 2011 Locus Recommended Reading List, and was number 4 on the Barnes and Noble Best Fantasy Releases of 2011. Additionally, The Desert of Souls was a finalist for the prestigious Compton Crook Award, and a featured selection of The Science Fiction Book Club.
The standalone sequel to The Desert of Souls, The Bones of the Old Ones, will be released on December 11, 2012, in bookstores nationwide, and an e-collection of related short stories, The Waters of Eternity, is available now.
His  Pathfinder novel, Plague of Shadows, appeared in March of 2011, and a sequel will be turned over to publishers by the end of 2012.
Howard was the driving force behind the rebirth of interest in Harold Lamb's historical fiction, and assembled and edited 8 collections of Lamb's work for the University of Nebraska Press. He served as Managing Editor of Black Gate magazine from 2004 onward, and still blogs regularly at the magazine web site.
When not helping run his small family farm or spending time with his wife and children, he can be found hunched over his laptop or notebook, mumbling about flashing swords and doom-haunted towers. He's worked variously as a TV cameraman, a book editor, a recycling consultant, and most recently, as a writing instructor at a mid-western college.