The New Year Dawns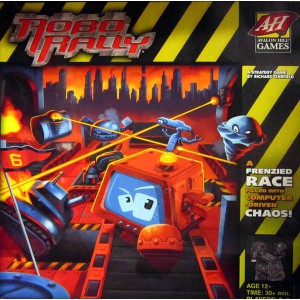 We had the best New Year's Eve we've managed for several years, one full of laughter with family and an old family friend. My wife and son and daughter and I spent most of the day preparing for a massive fondue extravaganza with a variety of chopped vegetables and meats, and a dessert fruit platter with a marscapone cheese dip and a chocolate dip. Our friend Daniel came by with home-made sushi, and one of my daughter's friends joined in the festivities, along with my mom. My wife is a phenomenal cook and made all the dipping sauces from scratch, some concocted on the fly.
After the feasting we sat down for a hilarious game of Robo-Rally, then played Iron Dragon until late in the night. In recent years my wife and I have been turning in at 11:00 (after watching the NY ball drop with the kids) so this is the first time in ages that we were awake during the local year's end. The night was a wonderful way to start the new year, especially because I can't recall when I last laughed so hard, or so frequently, in a span of hours. Trying to get your robot across the factory floor/obstacle course that is Robo-Rally can do that for you. The object may be to win the game, but most of the fun occurs watching the mayhem, even if it involves your own robot. I cackled with glee each time my robot got nudged off course (or I mis-programmed it) and it sailed into one of the pits.
So 2013 begins. I remain grateful for all the opportunities 2012 presented me, and I hope I can go forward with clear eyes to better see the needs of my family, and with ears better turned to hear the muses. I sincerely hope that the New Year brings all of us good things. I could surely use a little less traumatic injury in the immediate family.
As the year dawns, there are still two Dabir and Asim contests underway:
There are two days left in the book giveaway at Jean BookNerd, so there's still time to enter a drawing for a free copy of The Bones of the Old Ones by following the link here.
And my British publisher, Head of Zeus, has discounted the e-copy of The Desert of Souls. Until January 7th it's available for only one pound by following this link!