Evildoers Beware!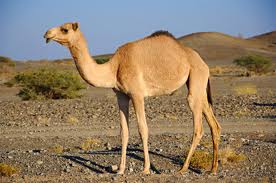 I have a spider bite on my hand. It may seem unrelated, but while everyone else in the house has come down with various coughs, colds, and even a stomach virus, I remain in perfect health. Coincidence? I think not. Nay, my conclusion is that I have been bitten by a RADIOACTIVE spider. Already I have developed a superhuman immune system. I expect other amazing powers to manifest very shortly. Frankly, I'm just glad I wasn't bitten by a radioactive camel. Those things HURT, and besides, I'd only be able to go for days without water and spit incredible distances, which isn't especially useful for crime fighting.
In other news, as I prep for my flight to ConFusion tomorrow I am once again packing the laptop case that the generous and talented E.E. Knight gave me when he upgraded to a larger laptop. This is, hands-down, the best laptop case I have ever owned, with exactly the right number and size of pockets in all the right places for a writer. Business card holder, check. Pen holders, check. Room for a couple of books, check. Pocket for small writing notebook and camera, check. It can be carried as either a briefcase or a backpack.
And as to ConFusion, I'll be seeing some of you there on the morrow. As to what and who will be there, you can find more details at the official ConFusion site, but for the record I highly recommend it. Try it out before everyone's in on the secret and it gets TOO big!
Here's my panel and reading schedule.
Saturday          12:00:00 PM  Modern Fairy Tale
Amity Thompson, Cindy Spencer Pape, Howard Andrew Jones, Merrie Haskell, Violette Malan
Saturday          1:00:00 PM  Languages Of Fantasy And Science Fiction
Howard Andrew Jones, Mary Turzillo, Pete Klecha, Violette Malan
Saturday          5:00:00 PM  Mass Autograph Session
Saturday          7:00:00 PM  Please Do The Research
Amity Thompson, Howard Andrew Jones, Lawrence Schoen, Maria Dahvana Headley, Ron Collins
Sunday            10:00:00 AM  Religion In SF/F
Alastair Reynolds, BrianMcClellan, Howard Andrew Jones, Michael J. DeLuca, Saladin Ahmed
Sunday           11:00:00 AM  Reading: Howard Andrew Jones & Saladin Ahmed
*Incidentally, I do not mean to make light of spider bites, which can be pretty nasty. Do not be concerned for me — in my scenario, the role of Mary Jane is portrayed by a lovely blonde doctor, who assures me that I don't have a really nasty spider bite, like, say, from a Brown Recluse, which would have been just as likely to have been lurking in the hay bale I picked up as whatever DID bite me.
**Tip for the day — do not Google pictures of spider bites, particularly Brown Recluse spider bites, and particularly while eating. If you do anyway don't say I didn't warn you.