State of the Tower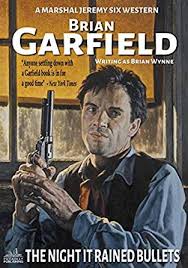 Things go well here in the Tower by the Sea of Monsters. Before I get into my "state of the union" round-up I thought I'd point you to some links.
First, here's a great review of Roy Thomas's new remembrance of his years writing Conan, penned by my friend Charles Rutledge. Sounds like I may need to add this to my wish list. Too bad my birthday and Father's Day are both so far off!
Second, check out this detailed digital reconstruction of the palace of Tiberius!
Third, sad news. Brian Garfield passed away a few weeks ago. I've read a number of enjoyable novels by the man in just the last two years, all written in the late 60s. He's probably most famous for Deathwish, which became a Charles Bronson movie that took some liberties with Garfield's intentions. I know him for his westerns, which are always quite good. At least one, The Night it Rained Bullets, is great. I expect to find more that are as I explore deeper into his catalog. Here's where you can find a copy of your own.
For those of you who are interested in such things, I have an Ask Me Anything coming up over at Reddit Fantasy on February 19th. I am likely to give a way a few book copies on or around that same time, so watch this space for more details.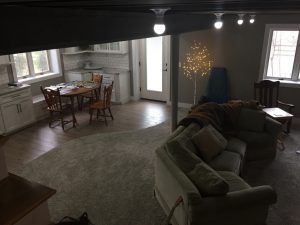 I remain busy but happy with my work life. Why wouldn't I be? I'm editing for a great sword-and-sorcery magazine, I'm editing Robert E. Howard Conan pastiche, and I like both of my employers. If that wasn't good enough, I have a new novel coming out in February that's gotten a starred review from Publisher's Weekly, and I'm in conversation with my editor at St. Martin's as I revise its sequel. The third book has been outlined and drafting has begun, although it's on the back burner as I address changes to book two.
I took a week or so over the winter break and played a lot of solitaire board games in the evenings. You can see one of them, Pendragon, set up on that table in the corner of the nearby picture. It was relaxing at first, but I began to experience stressful dreams — I was running out of time to get my stories written. I suppose such fears are only natural to some extent. I'm no longer 35, or 40, or 45, and I've been asking myself more and more what stories I REALLY want to write. And to make sure I can get more of those written, I've made changes to my schedule. The biggest is not to spend my first 45 minutes to an hour every morning scrolling through news articles. Usually they just depressed me anyway. It'a amazing how much time that saves, and how much further I've gotten on the outline for a new short story.
2018 was a good year for me, and my family. One child has started college, and the other will be graduating this semester. The kids and my wife are happy and healthy, and I love what I get up to do every day. I feel truly blessed.