New Developments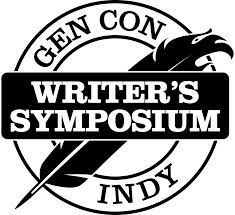 I'm heading off to GenCon in just a few hours for a whirlwind of activity, but before I go I wanted to thank Troy and Dale and Mick for alerting me to the pre-order cancellation issue with my new book. Because you told me so swiftly, my publisher was able to get to the problem in a timely manner. For the Killing of Kings should be available for pre-order again by the end of the week.
I also had some exciting news to share. I'm now the Executive Editor of the Perilous Worlds imprint for Cabinet Entertainment. There's an article here discussing the imprint itself. I'm very impressed with the team and their plans and thrilled to be a part of what they're building. When I return from GenCon, one of my first duties will be to begin editing John Chris Hocking's second Conan novel, Conan and the Living Plague. Any of you regular visitors know that I've been championing this book for years, and I am pleased and honored to be involved in seeing it finally reach the audience it deserves.
This doesn't mean that I'm going to stop doing all of my other activities, although I may need to change some things — like possibly hiring someone else to trim this big property! Between writing, and Tales From the Magician's Skull, and this new post, I'm going to have a lot to do. But I'm going to be very happy.
I finished the copy edits and a slow, careful read aloud of For the Killing of Kings and returned it to my publisher yesterday. Just made the deadline! After this week I'll get back to revision of it's sequel, which is starting to smooth out nicely
At GenCon, I'll be on two panels Thursday, one at 10:00 in historical fantasy, and one at 11:00 titled Creating History in your Speculative World. Friday I have one panel, at 11:00, What's Hot and Not: Fantasy. Apart from that, you're most likely to find me either wandering around the panels (especially Thursday) or hanging out at the Goodman Games booth in the Great Hall. Friday I'll be there most of the afternoon until the booth closes, and Saturday I'll be there from 10 until 2.
I'll have a lot going on for the rest of the week and I may not be able to report about it until my return. Here's hoping I see some of you in Indianapolis!