Ghost in the Cogs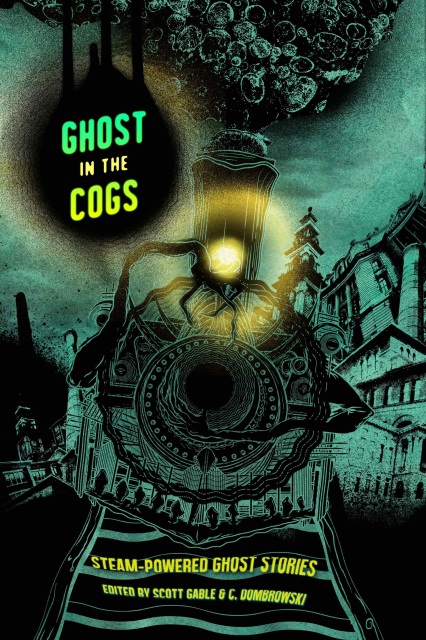 Who has opposable thumbs and a story in Ghost in the Cogs, a steam powered ghost story anthology?
Well, me. Also some other fine and talented people, including my friend Liane Merciel. It's the first time in years I've had a story published that didn't feature Dabir and Asim or one of my Pathfinder characters. In this instance, it's an alternate steampunk world with zeppelins and haunted temples and a sort of Robin Hood , Gentleman Jim, who adventures with his trusty second story gal Big Jane. They get into a scrape when they're hired to steal a fabulous treasure that turns out to come with a few drawbacks.
I had a blast writing it and I might draft more in the same world with the same characters.
Anyway, I hope you'll check out the book for all the stories, and if you do, I have fingers crossed that you'll enjoy "The Ghost Pearl."