Conan Re-Read Plans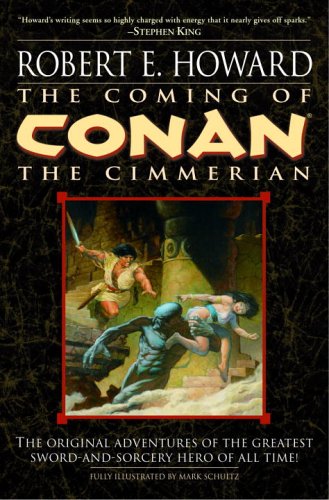 Bill and I have been exchanging notes about what to read next following The Coming of Conan. After tackling a whole pile of Lord Dunsany texts and a big stack of Fritz Leiber's Lankhmar adventures we were struck both times by fatigue from reading work by just one writer. We're not sure we'll feel that way with REH because many of those Conan stories yet before us are the most sophisticated and polished.
And that's why we've decided to keep on going through the rest of them, even though, as Bill pointed out in one of our recent reviews, most are a LOT longer. We might try splitting discussion of some of the lengthier yarns up over the course of a couple of weeks, but we'll try not to do that. If the real world gets super busy, we might have to have a catch-up week where we discuss Conan comics or movies or something as we're reading the next story.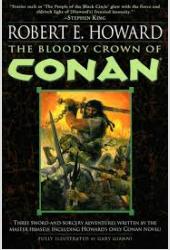 In short, we're going to keep going, but we're warning you up front of possible delays. We'll strive not to let that happen, of course.
We've also agreed that we're not going to look at fragments and outlines, even the really interesting ones.
So, next up is the Del Rey collection The Bloody Crown of Conan, but if you have a different Conan collection, all you need to join in next week is "The People of the Black Circle." It's judged by many, including Fritz Leiber, to be among Howard's very best stories. It's been so long I simply recall that I enjoyed it. I'm looking forward to seeing why.
Oh, and as for long term plans, Bill and I continue to enjoy our Friday re-reads, and we're thinking about doing some Harold Lamb cossack stories right on the heel of these. In any case, we hope to see you next week with "The People of the Black Circle."