A New Day Dawns…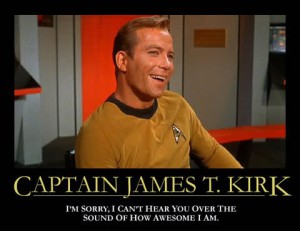 …or at least a new book. Today I start work on my new Paizo Pathfinder novel. Assuming the editorial team likes the title for the one I turned in last week (Beyond the Pool of Stars) I want to sort of do a related theme and title this one Through the Gate in the Sea.
I've got a detailed outline in hand and am really looking forward to starting work. Unlike every other sequel book I've written, I'm starting this one just a few days after I finished its predecessor. The characters are still fresh in my head, and the events pick up only a month or two after the conclusion of the last.
I've written enough books now to recognize the honeymoon phase, but I don't care. I'm full of hope that the outline will keep me on course and that it will have all the vibrancy I imagine AND that there won't be weird problems that leave me scratching my head for weeks at  a time (did I REALLY need them to go here OR now that I look at it more closely, that character's motivation doesn't make sense…).
The basement organizing went very well, thanks to a whole bunch of plastic storage bins I inherited from Mom when my oldest sister and her husband cleared out Mom's garage. I've gotten the lion's share of the place organized now, and slapped a few things up on eBay for auction. No gaming stuff, I'm afraid. Those I always send to Wayne of Wayne's Books. I'd love to actually visit his hall of treasures in person at some time, but it's a long way from my digs to his store in Arizona. He's a cool guy who knows and loves games and always offers a fair price.
I'd planned to do some reading for fun, but I didn't have time for that until Sunday night, and I was afraid to start a good book right before I started my next new one for fear of being unable to stop reading when it came time to start writing this morning. That's one of the perils of working at home (and a reason I don't buy any number of cool computer games). Because I know I don't have any willpower when it comes to stopping a good book or a good game, I try to completely avoid having good computer games to play and I try not to start a good book when I'm in the midst of a project. Especially a project with a tight deadline.
Speaking of reading, over the last week I was contacted by Picadilly Publishing. You know how I've gone on about the greatness of the westerns of Ben Haas (writing under the pseudonym of John Benteen)? If you don't know, or don't remember, check here and here. And now you should check here if it has sounded of interest, because Picadilly is slowly expanding their line of Haas books. It doesn't look like they'll be hard to track down any longer. Thanks, Picadilly!