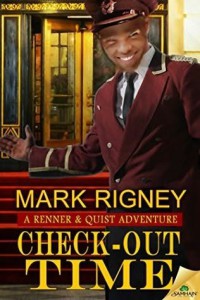 I'm deep in the midst of my new outline and have a number of errands to run, so I must keep today's post short, although I want to give two shout-outs.
First, to Erin Evans' Fire in the Blood. I don't usually read epic fantasy, but I was terrifically impressed by her character arcs, driving plot, and unveiling of mystery. I've been trying to think my way through a succinct blurb that says all that, and I'll do so in the next couple of days.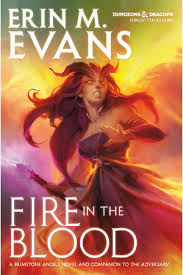 Second, last night my wife and I drove south to the Evansville Barnes & Noble to listen to our friend Mark Rigney read from his new Renner & Quist novel, Check-Out Time. It sounds just as fine as the Black Gate review described it, so I hope you'll join me in picking up a copy for yourselves.
And then, for you folks reading along with Lord Dunsany, I found an interesting essay from Great Science Fiction and Fantasy Links. Take a look, and don't forget to join in Friday for the next two tales we're reading, "Idle Days on the Yann" and "The Sword and the Idol."