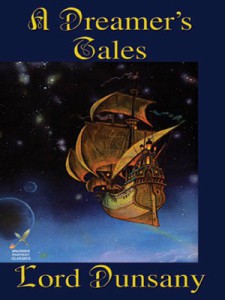 This week launches the first instcallment of our read through of a Lord Dunsany short story collection, A Dreamer's Tales. My friends Bill Ward and C.S.E. Cooney have been kind enough to join me in posting their thoughts. You can join in too — this book's stories not only are quite short, they're freely available as a Kindle download or through Project Gutenberg. It won't take very long to catch up if you haven't read them yet, so you might want to do so before you read any further. We began with  the first five of them.
We could have started the re-read with any of Lord Dunsany's eight short-story collections, but I thought the opening entries in A Dreamer's Tales were quite strong and hopefully would convince newcomers to stick with him.
Here's how I rate them. One star is a standout. Two stars means it's among Lord Dunsany's very best.