Victory!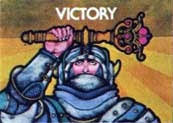 I did it. I got to the end of the first draft of the second novel of my new series. Approximately half of it is in near final shape already, which will certainly save me time later.
Not only that, but I wrapped up the second secret project of the year, which suddenly came back to life right in the final week of writing madly to make today's deadline. No matter — I got THAT done as well, and hope to reveal details about it soon.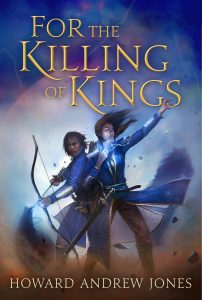 I was writing thousands and thousands of pages a day, and I have some thoughts about that and on writing techniques, but I'll share those with you later. For now, here's the cover of my new book, brought to stunning life by Lesley Worrell. You should be able to click to enlarge.
The book will launch a few days before my 50th birthday next year. Hopefully there will be fabulous blurbs to come.
Now I must away. I had originally planned to spend a few days reading for fun and wargaming, to celebrate getting through the hurdles, but I was informed of a honey-do list, alas. So, no rest for the weary. Maybe I'll get a shake and fries today, or something.
I should be back to bi or tri-weekly posting again, now that I've jumped some hurdles. Before the end of the year I plan to get some short stories written. Maybe not quite enough to fill a collection, but maybe PART of a collection.