Writer Chat: Aeryn Rudel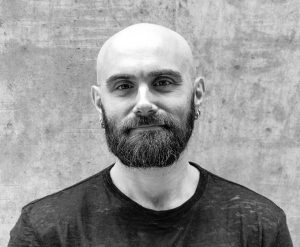 Recently the talented Aeryn Rudel was kind enough to answer a slew of questions from me. I met Aeryn when he joined issue 1 to Tales From the Magician's Skull. Not only did I enjoy his story, I've enjoyed all of our interactions. He's a friendly and insightful guy and has been a big help behind the scenes. Here, get to know him a little yourself as I ask him some questions.
First, why don't you give us a little background about yourself and your work?
I'm a California kid currently weathering the rain and gloom in the Pacific Northwest and working as a freelance writer. I got my start in game design, writing for companies like Goodman Games and Wizards of the Coast. From there I switched to publishing, and I worked as a magazine editor and then as the managing editor for Privateer Press' fiction line. So, I've seen the biz from both the editing and the writing side of things.
My writing tends toward horror and dark fantasy, and most of my work falls somewhere in or between those two genres, though I have been known to dabble with science fiction (and even mystery). While I enjoy writing long-form fiction, the short story is probably my favorite, especially flash fiction (stories under 1,000 words).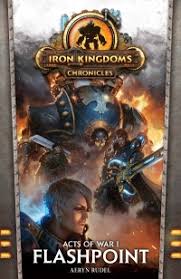 If you were going to direct readers to your fiction, what would you most like them to see?
For horror, which is my primary genre these days, I'd point folks to the story "Night Games," which combines two of my favorite things: baseball and monsters. Pseudopod did a great audio version of the story a while back, which you can find right here.
For fantasy, I'd direct people to the work I did for Privateer Press' steam-powered fantasy world The Iron Kingdoms. I've got a lot of fiction in this setting, but the best place to start are the novels Acts of War: Flashpoint and Acts of War: Aftershock.
 Finally, I run a blog called Rejectomancy, where I discuss the ups and downs of writing and the inevitable and copious rejections every writer suffers through at some point. It's also a good place to find out more about my work if you're so inclined. You can find it at www.rejectomancy.com.
Do you have some favorite writers? I'd love for you to discuss what you love about them, and what might be learned from studying their craft.
Stephen King has probably been the biggest influence. His workmanlike approach to writing really appeals to me, and I've always been amazed at how easily and quickly he can pull you into a story. I think his On Writing: A Memoir of the Craft is one of the best books of its type on the market, and it's chock full of no-frills writerly wisdom.
Some of King's quotes on the subject of writing and being a writer really resonate with me. Here are two of my favorites, and they kind of go together.
"If you wrote something for which someone sent you a check, if you cashed the check and it didn't bounce, and if you then paid the light bill with the money, I consider you talented."
"Talent is cheaper than table salt. What separates the talented individual from the successful one is a lot of hard work."
What writing projects are you working on right now?
The big project is a horror novel called Late Risers. I recently finished the first draft, and I'll soon begin the laborious process of revision. Then I'll hand it off to my agent and cross my fingers we can make a sale.
In addition to the novel, I'm always working on short stories, and I currently have fifteen or so making the rounds with various publishers.
Dream writing project – if you could get paid to write anything, what would you most like to draft?
Well, the number one dream writing project is getting paid to write a long and ongoing series based on one of my novel/story ideas. That said, a large part of my writing career has been media tie-in. For those unfamiliar with the term, that just means writing in someone else's intellectual property, like the Iron Kingdoms or Star Wars. There's one property I would love to write for, you know, if they produced fiction and (big) if I could land a gig like that. The property is Fallout, currently produced by Bethesda Softworks. I love the games and the cool post-apocalyptic world, and it would be a blast to pen a story or two in that setting.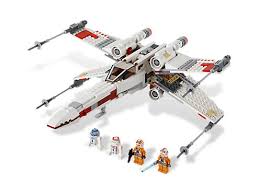 What do you most like to do when you're not hunched over your computer screen crafting stories?
 Like many writers I have more hobbies than I need/have time for, but here's a quick rundown of some of my favorites:
The gym. Yeah, I know it doesn't sound like a hobby, but hear me out. First, when you sit on your butt hunched over a keyboard eight to ten hours a day, getting up and moving around vigorously is kind of a necessity. Second, for some reason, I get a lot of my best story ideas at the gym. Something about sweat and pain just make me feel creative, I guess.
Star Wars Lego. Maybe more of an obsession than a hobby. Here's how bad it is. My collection of books is slowly being displaced by my collection of Lego (gasp!). I often try to foist old sets on friends and family just to make room for the new stuff I keep buying. So, if you ever visit my home, you'll probably leave with a Lego X-Wing or something.
HEMA. Historical European Martial Arts. Basically fencing with longswords and other historical blades. I love doing this, but a host of nagging injuries have kept me away from it for a while. See hobby #1. It's a lot of fun and great exercise, and, well, knowing which end of the sword is the dangerous part is pretty damn helpful when you write fiction about folks who, uh, use swords.
Gaming. I don't get to do this nearly as much as I'd like, but I still get in the odd session. Dungeons & Dragons is my favorite, but I've got a soft spot for Call of Cthulhu, the old-school Vampire: The Masquerade, and, more recently, Necromunda.
What are your favorite pieces of advice for other writers? Maybe advice you'd have wanted to hear a few years ago.
It seems a large portion of the internet is given over to writing advice, often proclaiming the ONE TRUE WAY to write and get published. So, one of the best pieces of writing advice I've received is there is no one true way, only what works for you. Sure, talk to other writers, discuss your process with them (see my second piece of advice), and if something they do resonates with you, do it. But don't feel like you need to ape the process of any successful writer to be successful yourself.
The second piece of advice I would give is something that has helped me quite a lot. I think it's important for authors to seek out other authors who can act as both critique partners and a support group. Writing can be a tough and lonely business, and rejections are both frequent and numerous. If you have a group of folks who can help you sharpen your work, share in your successes, and sympathize with your struggles, then I think you have a good foundation for success.
Thanks, Aeryn. It's been a real pleasure.