Calgaich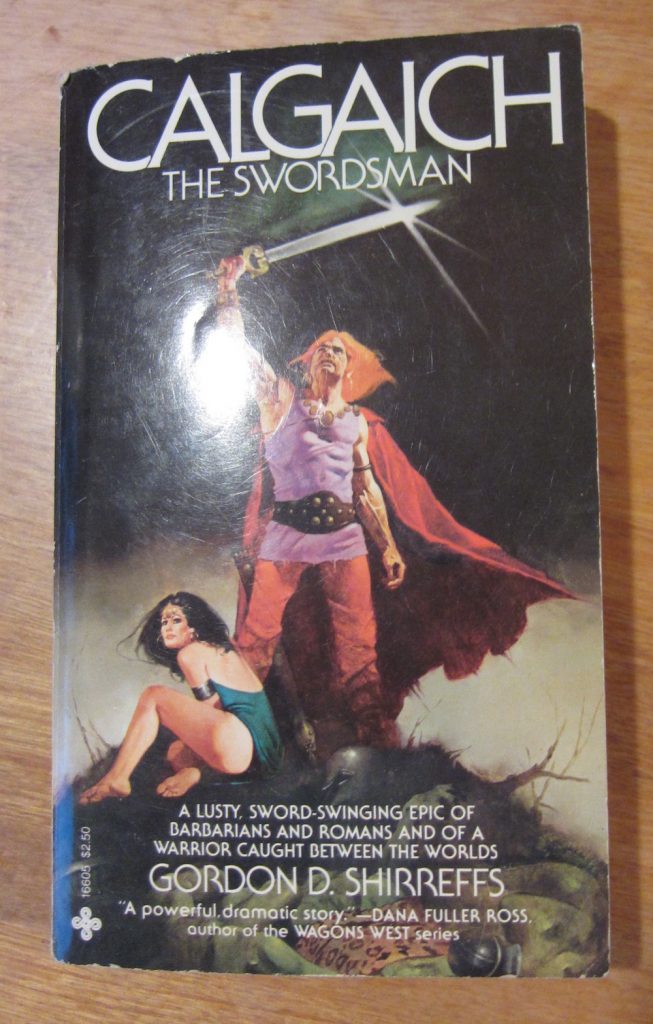 Have any of you read this book? I've been hearing about it for years, but never owned a copy until Morgan Holmes sent me one last week. I've since bumped it ALMOST to the top of my TBR stack. It would have gone higher, but I have some library books and some novels by friends on the top row, and I need to get to them first.
Calgaich is historical fiction, and it's supposed to be great old-fashioned swashbuckling with a real Howardian (as in Robert E.) flair. Shirreffs is much better known for his westerns, but in the late '70s he drafted this for the short lived Playboy fiction press (it was printed in 1980).
The back reads:
EXILED 
Son of a barbarian chieftain and a Roman noblewoman, Calgaich mac Lellan is exiled from his beloved country after slaying his cousin in a sword duel over the beautiful but vain Morar, "The Golden One."
BETRAYED
When his father is betrayed into the hands of the Romans, Calgaich vows to overthrow his treacherous uncle and to take his rightful place as chief of the Novantae.
CONDEMNED
"The gods do not mean to let you return home." Recalling the prophecy of Cairenn, the betwitching slave woman, Calgaich is captured and condemned to the arena in Rome, from which few gladiators emerge alive.