The First Day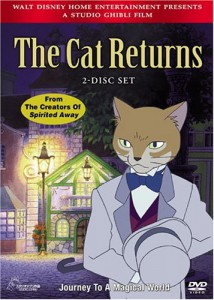 And so it begins. Arbitrary designation or not, it's one noted by human society, and the New Year is a good chance to pause for personal reflection.
I spent the first day of the New Year with my wife and children. As usual, I woke early. I tried to watch the first episode of Spartacus on my computer (that's where I'll have to be watching it, owing to the fact it's too edgy for the wife and kids) but discovered that it will only work on the Blu-Ray player, which will make watching it a little more challenging. I'm not sure how I'll manage. I watched Justified on the computer with earphones while the rest of the family was watching an anime I didn't care for, but the only time I'll have access to the Blu-Ray by myself is during writing time. Maybe I'll reward myself when I finish the rough draft of the next book.
After Spartacus failed, I shrugged my shoulders and did some writing until people woke, then we lazed about the house together, made some delicious food partly compiled from leftovers but bulked up by the "buy one get one free" lobster sale from the eve of New Year's Eve, took the dogs for a walk, then watched a movie from Studio Ghibli that wasn't by Hayao Miyazaki. I didn't expect much of it, but The Cat Returns had us laughing aloud at numerous points along the way. It was just as weird as Miyazaki films usually are, but less trippy, and gentler. Fine for younger kids and older ones as well. Unlike, say, Miyazaki's own Spirited Away, which my family loves, but I'm afraid might seriously creep out younger children.
In The Cat Returns, school girl Haru saves the life of a cat, and everything gets weird and wonderful afterward. It turns out that the rescued feline is the son of the King of Cats, and felines everywhere begin to shower her with unexpected gifts, which leads to more and more difficulties, until she must journey to the Kingdom of Cats to set things right. I wouldn't say two thumbs WAY up, but we all enjoyed it — a very good family movie.
We've been on more of a movie kick for the last week or so while the kids were off school, and we all enjoy, usually, the cinema of Studio Ghibli. So far some have pleased us less than others, but the only dud has been Tales from Earth Sea, which fell apart in all manner of departments, including character arcs, pacing, and even the crucial "evil villain's plan must make sense." It still looked great.
Owing to an approaching storm I'm going to run errands this morning and write in the afternoon. I prefer the reverse, but I'm flexible. Right now I'm working on part 5 of 7 in my new big fantasy book. I've come up with a tentative title, but I'm not sure I'm ready to share it.
I missed my goal of getting a rough draft of it done by year's end, so I'm now shooting for the end of January. With parts 1-3 and 7 either polished, second or first drafted, and key sections of 6 roughed out, I think I should still be able to pull it off.