The Day After
With the children off for a few days, I plan on spending some time gaming or playing music or watching movies with them, although, old as they are, they'll probably want some alone time as well — playing Minecraft, or in my son's case, playing piano or guitar — so I'll get some writing in.
I'd hoped to be coming to a close on the rough draft of this first Hearthstones book by year end, and while I'm closing in, I'm not that close. December, with all its running people to appointments and gift shopping and minor home disasters, slowed down the process. Still, there's a good chance that I'll have five of the seven parts drafted (some of which will be finely polished) by December 31st, which will mean a January completion date.
Speaking of the looming end of year, my Arabian fantasies of Dabir and Asim have made a few "best of lists" I wanted to share.
First, they're mentioned over on Fantastical Imaginations. Second, while you'll usually find detailed restaurant and wine reviews at The Passionate Foodie, you'll also find some thoughtful book posts, and I made the fantasy year's best list there.
Strong reviews of The Desert of Souls still roll in from time to time, including this one here, which I discovered Christmas morning. A nice surprise.
Here at Jones central the Christmas elves are buying fewer gifts and keeping things a little lower key. What with the kids involved in so many after school activities and one of them driving we finally broke down and got them phones. My daughter has some expanded archery supplies, because it's a sport she stuck with. My son got some piano sheet music from studio Ghibli (home base of genius animated film maker Hayao Miyazaki) and a replacement copy of The Lake of Skulls. He's a little old for it now, but the book was a favorite of his and went missing a few years back, so he read it with great relish Christmas morning.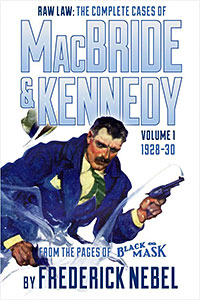 I believe I mentioned the required home repairs in an earlier post, chief among them being a new fireplace insert for the family room, because the old one just wasn't safe any more. Its replacement was kind of expensive. Thus my wife and I kept things simple for each other. She received a new phone charger and a used copy of Skyrim, said to be one of the greatest video games yet invented. I got an earbud so that I don't keep face dialing other people while I'm talking on my old Pantech phone (which also tends to muffle my speaking voice). It has been a sturdy but  fairly annoying phone for years now. Just yesterday after I called E.E. Knight to wish him a Merry Christmas it apparently re-dialed him three MORE times from my front pants pocket.
Extended family got me another Parker novel and the first volume of Frederick Nebel's MacBride and Kennedy noir detective stories. I already know that the Parker novel is excellent — this is a series I've read and loved so much that I'm actually going to the trouble of acquiring it as a matched set. I haven't read much Nebel, but he's often mentioned in the same breath as Hammet and Chandler as one of the great detective writers. Unlike their work his has been much, much harder to find until recently, and these MacBride and Kennedy stories are supposed to be his greatest. I look forward to finding out.
Of course, my real presents are  Battle Academy (which continues to be too darned much fun to play!) and my plane tickets to ConFusion, but I have paid for most of that by getting rid of some old stuff on Ebay. Which reminds me, I need to post my ConFusion schedule!