State of the Blog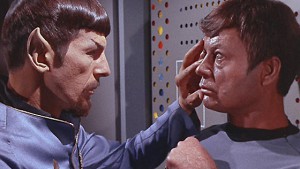 With the year winding down, I thought I'd write up a post on the Jones blog itself.
In the last 12 months I've gone from 2500 unique visitors a month to well over 7000 unique vistors a month, and the number of visits, hits, and page views has more than quadrupled. I want to thank you for that — although, judging from many of the links, many of those visiting come from Russian sites COMPLETELY unrelated to anything here on this blog. I still don't quite understand why that's happening. But, hey, if you're an English reading Russian and want to visit, you're welcome.
The most popular posts are a strange grab bag.
This one makes the most sense — it's a post about my second Dabir and Asim book. If you're visiting here deliberately looking for info, I could see why you'd want to know more about my novel The Bones of The Old Ones.
I wrote a brief essay speculating that perhaps I hadn't given the Kai Lung novels of Ernest Bramah a fair shake because I'd been too locked in my own view of what fantasy required. It's not even a proper review, yet the post constantly gets hits. (There are other places on the web with far more information about both Ernest Bramah and his Kai Lung stories.) My guess — there's a videogame character named Kai Lung, or people are just looking up the Chinese name for dragons.
A lot of people want to know about Homer's Invocation to the Muses, or T.E. Lawrence's translation thereof, but a lot of them seem to like the invocation to the muses I drafted for my own use, because visitors to this page leave comments. I like that. Anyway, here it is.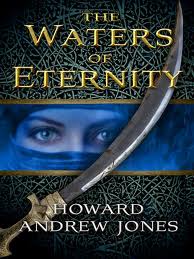 "Trenches of Valor" is a nifty little two-player World War I game from Victory Point Games that sets up and plays extremely fast. I think it's really well done, and apparently a lot of people are curious about it — or about something else with the same title, because this post continues to get hits.
This post about a short essay I wrote going up on Mind Meld is consistently highly ranked, and I have no idea why. It's really just a blurb that amounts to "hey, look over there, that's where I am!"  Maybe it's the cool picture of Spock mind melding with Dr. McCoy from the episode "Mirror, Mirror" that draws people in.
I like that one of the most popular posts is this one, about the Dabir and Asim short story collection, The Waters of Eternity. I think people MAY be wanting information about something else, though, because despite the huge number of hits, sales numbers for the short story collection haven't exactly rocketed to strange new heights. If you want the collection, I hope you'll swing by Amazon or your favorite e-tailer, because the collection is under three dollars and I need money to feed horses and children and stuff. Anyway, here's the essay.
Maybe it's the phrase  Star Trek that keeps drawing people to this post. Or maybe other people are just as curious as I am about which Star Trek Pastiche is worth reading. The odd thing is that this is just a question page — I asked the Internet at large which novels were the best Star Trek pastiche. No one has answered, yet visitors keep coming to the page. If you're one of them, why not leave an opinion?
Okay, the last one I understand completely. I found a nifty book that describes the street plan to ancient Baghdad. Clearly I'm not the only person curious about the subject.
Who knows what the next year will bring, post wise? Probably more essays about writing. Probably some new book posts. Hopefully lots of announcements about book deals and short stories and all that kind of thing.