Music for Rocking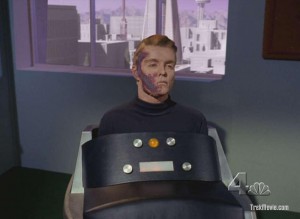 Whew! It's been a busy week. The snow has melted here near the Sea of Monsters, though, and the weather is about as nice as you can expect for Indiana in the winter.
Unless you're interested in a blow-by-blow of day-to-day activities, I don't have much to report this week. What with shopping for presents and picking a high school kid up half way through the day (finals week), writing has been pretty sporadic.
An English composition student burned a CD of music for me back when I was teaching some years ago. He turned me on to a group called The Hush Sound which I always liked, but upon revisiting, have decided that I extra plus like. Even better, it looks like while I wasn't paying attention they got back together and are preparing to release a new album.
Anyway, if you like guitar power pop — sort of Jellyfish crossed with Fountains of Wayne — you can visit here, or check out this great song. And as always, Captain Pike is ready to answer your questions with sage wisdom.