Day of Discovery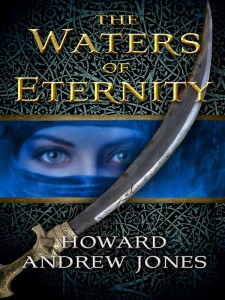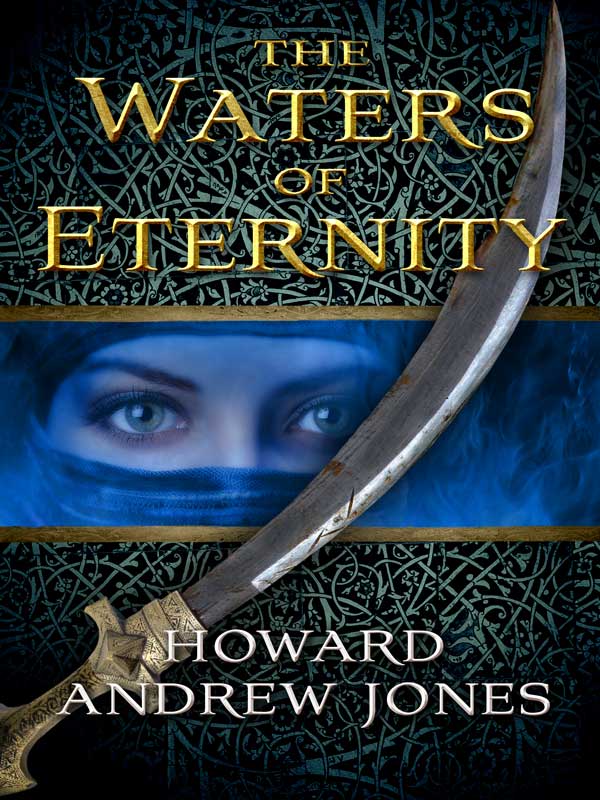 As most of my regular visitors probably know, I released an e-book that collected many of my Dabir and Asim stories a couple of years ago. E-books don't generally receive the same level of interest, promotion, or reviews as printed books (unless lightning strikes) so I was surprised and pleased when I discovered a new review of The Waters of Eternity had gone up over at Dear Author.
I've been hard at work on other books and other tales, but Dabir and Asim are near and dear to my heart, as you could probably guess. It's been a real pleasure to see a new story about them become available in Kaiju Rising, and between that and this new review (and the fact that I'm often thinking about their further adventures even while in the midst of some other writing), I was inspired to dig through my Dabir and Asim folder this morning and look at a few odds and ends.
About a year and a half ago I'd written a  Dabir and Asim story and then promptly shelved it, thinking it terrible. I opened "The Black Lion" for the first time since and discovered that, while rough, it wasn't terrible at all. I had recalled thinking the tale was too predictable but when I neared the end it twisted in a way I myself hadn't remembered. It was a pleasant discovery.
I think most authors end up with odds and ends and even finished stories that don't quite work. You have only to look through the Robert E. Howard Del Rey collections to unearth any number of unfinished tales or stories that never found a market in his lifetime, a handful of which are quite promising. With most, though, you can see why they were abandoned. Something wasn't working, or the narrative petered out, or the characters weren't coming to life.
I'd thought "The Black Lion" was like that, or that it was like "The Dream Horn," another Dabir and Asim tale that almost went to print… and one I'm pleased hasn't been seen by many eyes. I'm not quite sure how to fix its multiple flaws, or those of  another early Dabir and Asim outing, "An Audience with the King," which is just plain goofy.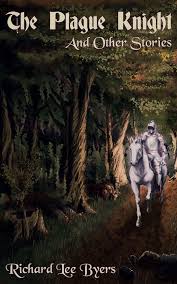 But "The Black Lion" might be pretty spiffy once I polish it up, and between that and a shorter story with Asim but not Dabir I think I have the beginnings of a new collection. I may not have one ready every year as I had once hoped, but perhaps every few years. Or maybe, with my newly improved writing super powers, it will happen sooner. In any case, it was a pleasant discovery.
Speaking of pleasant discoveries, I just read the second tale in an e-collection by  Richard Lee Byers titled The Plague Knight and Other Tales. The first,  "The Plague Knight" was a wonderful adventure tale set in the real world in the times of questing knights. There was a great deal of realistic detail, but magic lurked at the world's edges. Pacing, action, character arcs — all marvelous. This morning I read the second story featuring the same knight, and danged if he didn't end up joining forces with a certain famed albino swordsman. It was another great rollicking read with plenty of action, good character development, and loads of surprises. I'm wondering now why I hadn't ever read the work of Richard Lee Byers. Don't wait as long as I did — go check it out.
Oh, and please don't forget to look at the Crossing the Streams contest, where you can win the chance to win books from scads of authors!