Winter Dregs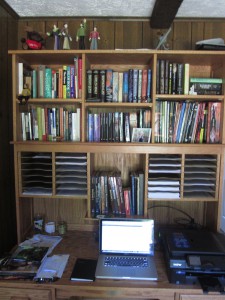 I wouldn't go so far as to call the last few days craptacular, but they're far from splendid.
A few days ago one of my wife's uncles passed away. In my own family that would be distant enough I probably wouldn't know the fellow very well, but in her family I've met the man numerous times and stayed at his house. He was, simply, a fine human being and it's terrible to lose him.
I discovered a different kind of loss a little more recently — my truck won't turn over. A warning light with a lightning bolt is on, which informs me that the Electronic Throttle Control has a problem. The shop can't tell me what that might mean, apart from the fact it means I've just had to call a tow truck to drag the truck away. I'm not a praying man, but I do have fingers crossed that it's not going to be an expensive repair, as it's been a while since I had either a royalty check or an advance.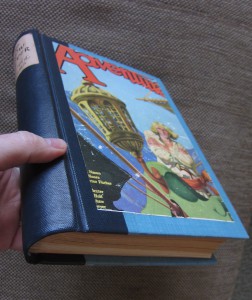 I'm continuing to read through that one-of-a-kind anthology I mentioned a few weeks ago. I finished a story by Georges Surdez that, strangely, wasn't a foreign legion story. I'd heard that was what he specialized in and that he wrote them well. It was a war story set in the time of Napoleon the III, during a Prussian invasion of French territories, and I quite liked it. Now I've started a Swain story, a Viking tale by Arthur D. Howden Smith, one of more than 20 something Smith wrote about the character.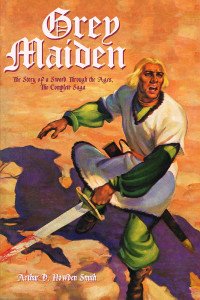 I've enjoyed some and been bored by others, but this is shaping up to be a cracking good yarn ("Swain Fostri") and I'm looking forward to finishing it this evening. Seeing as how Altus Press has released a complete cycle of Smith's Gray Maiden stories (no one had ever managed to get all of them into one book, for some reason) it seems like someone ought to make a concerted effort to get these Swain stories packaged up.
Which reminds me — have any of you seen this? It looks like a few issues of Adventure magazine, the place famous for printing Harold Lamb's best, as well as stories by Talbot Mundy, the aforementioned gentlemen, and numerous other fantastic stories. It's sort of a strange, scatter shot approach to printing Adventure, and I'm wondering if it just these few issues they'll handle, or if more are coming? It would be an affordable way to get hands on the fiction, if so!