Turnover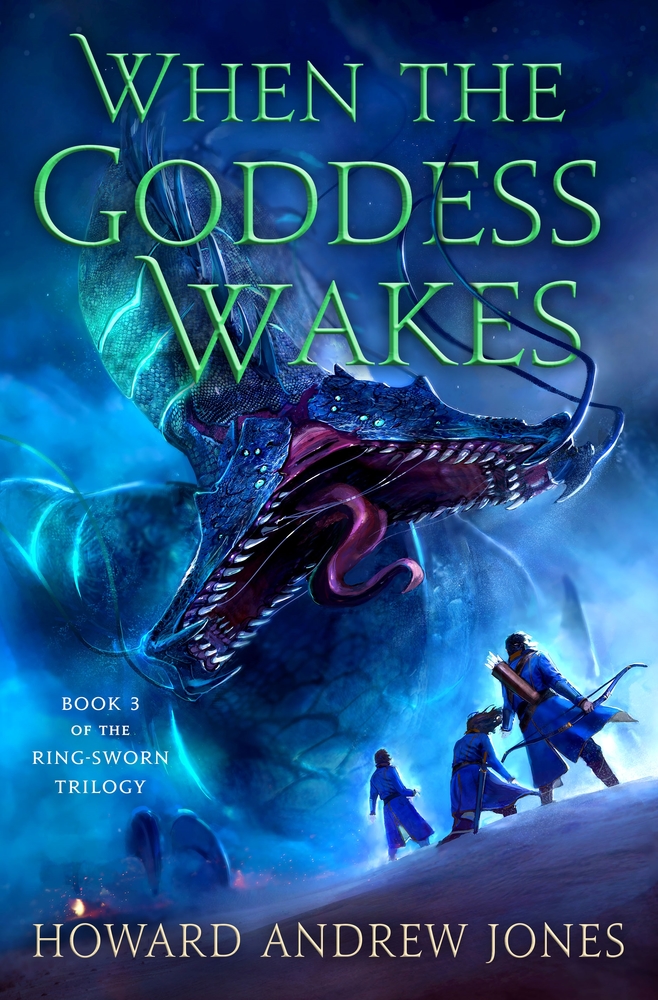 Monday I turned over the text of When the Goddess Wakes to my editor at St. Martin's. Over the next little while I'll be waiting for his feedback, and the feedback of a few more important beta readers. Over the years I've developed a network of really brilliant friends who are giving of their time and energy and wisdom, and they help my work immeasurably.
While it lifts my spirits to cross this threshold, the race doesn't feel over, since I know there will be final tweaks and adjustments. I'll probably take a few days off to relax once the entire copyediting pass is complete (or maybe not — any more I tend to be compulsively working on story construction or outlining even when I'm not writing) but for now I'm turning my eye to other projects.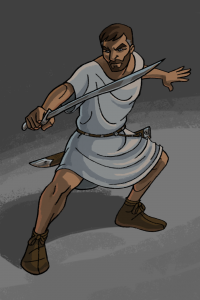 This week I finished the drafts of two more Hanuvar tales. This weekend and next week — until I have new novel feedback to address —  I'll be working on outlines for some new book/series proposals, and some Dabir and Asim short stories. Slowly but surely I'm accumulating enough of them to contemplate some story collections, or maybe some fix-up novels.
A few years back I pledged to myself that I ought to get serious if I wanted to create more tales, and this year I finally figured out how to do it, utilizing time I used to fritter away in the morning and evening — when I thought I was too tired to string prose together — to develop outlines. It's true that my word choices aren't as finely honed when I'm tired, but by working a little in spare evenings I've accumulated a tidy number of outlines so that when I DO have time to draft a short story I can knock one out in 2-3 days. That's a significant improvement. There was a time, all too recently, where the composition of a short story might take a month or more, which is just unsustainable.


I was making the mistake of starting the work with a rough idea, then having to take the allocated "day time" usually dedicated to writing just to get the tale organized before I painstakingly wrote it.
As with much in life, the more I worked on outlines, the more efficient I got, and the mores I've used outlines, the more useful they have become, just as the more short stories I've written, the faster I get at producing them.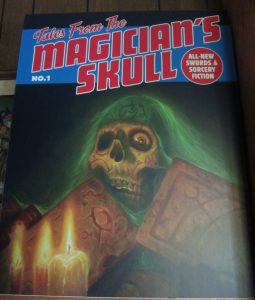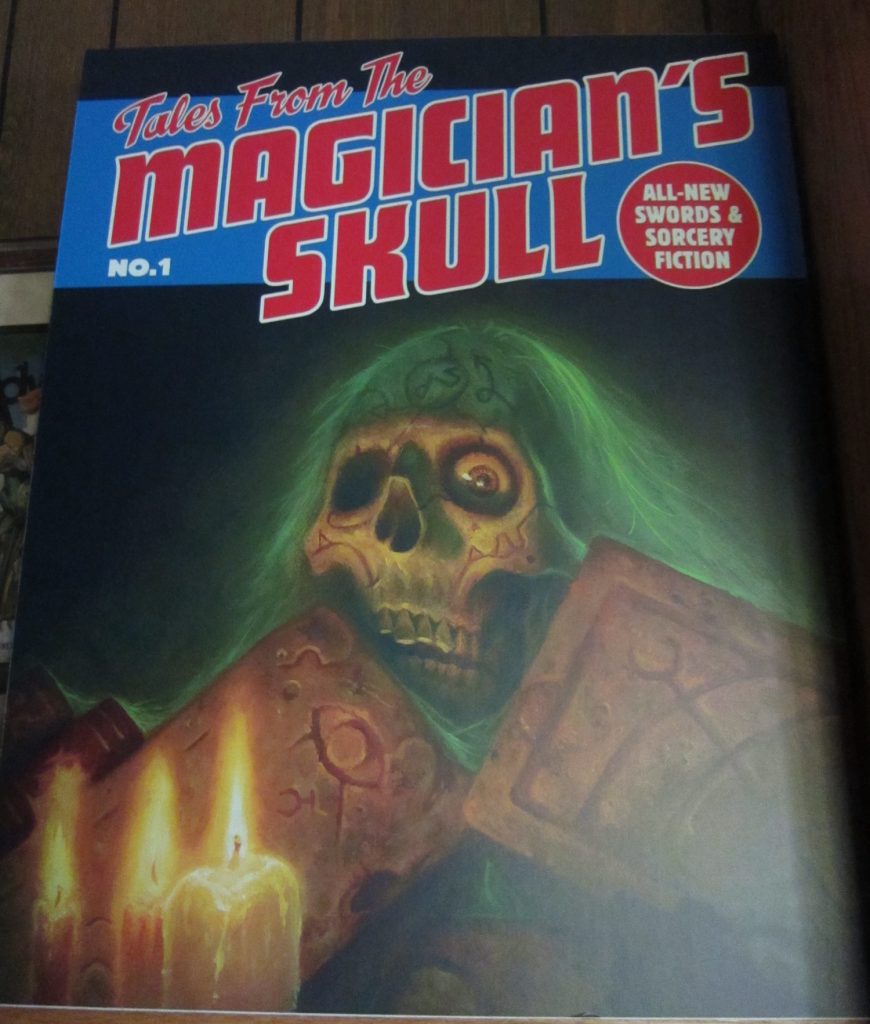 It might be that you're here not because I write things, but because I edit them, or talk about sword-and-sorcery. And if that's the case, you're in luck, because I moderated four panels just last weekend, as a dedicated sword-and-sorcery wing of Goodman Games' Bride of Cyclops con.
I got to sit down with authors who've published in the Skull to discuss the crafting of sword-and-sorcery. James Enge, Chris Hocking, Nathan Long, Violette Malan, and Clint Werner joined me here.
Jay Carney, Jeff Goad, Brian Murphy, and Bill Ward sat down with me for a look at some of the greatest sword-and-sorcery tales of the 20th century, and even 2.5 hours didn't allow us to get to all of them. You can find that here.
Industry publishers and editors sat down to discuss the publishing of heroic fiction tales with me. It was a pleasure to get all of us together, even if some of it was virtual, and we took as many questions as we could from the audience about how to get in on modern short fiction publishing. This panel consisted of me and the following luminaries, and can be found here.
Adrian Simmons, Publisher and Editor of Heroic Fantasy Quarterly
Christopher Paul Carey, Director of Publishing at Edgar Rice Burroughs, Inc.
Douglas Draa, Editor of Weirdbook
Milton Davis, Publisher of MVMedia
Finally, Joseph Goodman, Michael Curtis, and Harley Stroh and I kicked back and talked about how to channel sword-and-sorcery into your role-playing game. That MAY sound like it's of more interest to gamers than writers, but a good deal of adventure construction has to do with the same elements writers use for story construction. Gamers AND writers should find it of interest. I think our enthusiasm for the subject was pretty infectious. You can find that panel here.
If you're checking in for word on Tales From the Magician's Skull, then I can tell you that issue 5 is headed to the printer. Issue 6 is already further along than I'd planned, simply because a number of our regulars have turned stories in far earlier than I anticipated, and they brought their A game. You can subscribe here.
Maybe you heard that the Skull will be opening up for submissions next year? Here's the details on that.
Lastly, maybe you ALSO heard that one of my friends is going to be writing some new stories of Fafhrd and the Gray Mouser FOR the Skull! Details on that little nugget of news are here.
Whew! Well, I'm going to sign off and get to work on some outlining. Hope all of you and yours are well. And I must say, while I've always MEANT that, I've never given that as much thought as I do these days. Be safe out there.