Locus Review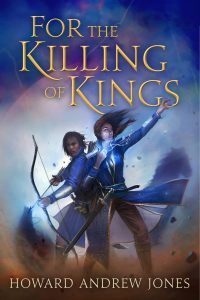 My new book, For the Killing of Kings, received a glowing review from Locus, courtesy of reviewer Rich Horton. Click here for all the specifics.
I hadn't realized it had been so long since I blogged here. As is always the case with me, silence here generally means I'm really busy elsewhere. It's pretty much the same activity that occupied me last month, but now some of it is wrapped up:
1. Copyedit changes are now back to the copyeditor, and the sequel to For the Killing of Kings (now firmly titled Upon the Flight of the Queen) won't be seen again by me until I look over any proofreader concerns. And it will be published in November. You can even pre-order it! I don't think the cover copy on the pre-order version is final — it certainly isn't quite correct, as it mentions 9 realms, and there are only 5. Not sure how that happened…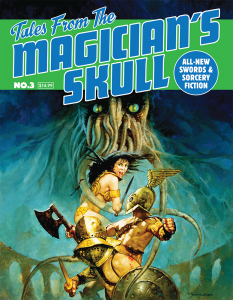 2. The Kickstarter for Tales From the Magician's Skull will be starting in the next week or so. All kinds of behind-the-scenes work has been underway, and issue 3 is ready to go. Issue 4 is still being assembled. And moving forward from here subscriptions will be available. We're also looking into making it available via Amazon because there have been so many requests for that.
3. By my near abandonment of social media, I've focused even harder on getting additional work done. I've finished the rough drafts of several short stories, including two new Dabir and Asim tales, and have extensively outlined some others. This week I get back to work outlining book 3 of this trilogy, and I hope to be able to keep my hand in drafting some short stories on the side.
I really do need to get back here a little more often and clear out the cobwebs. I'm just getting so much work done elsewhere…