Howard's Books on Kindle and Nook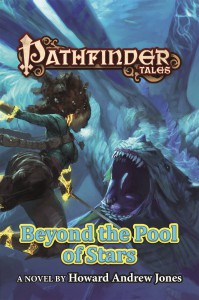 I learned some more cool news yesterday — my first two Pathfinder novels, Plague of Shadows and Stalking the Beast, are now available on Kindle. I'm assuming that my new one will be as well, when it's released in October.
Speaking of which, there are still twenty days left to enter the Goodreads contest for a chance to win a free copy of Beyond the Pool of Stars! Swashbuckling action! Hair-raising escapes! Lost jungle ruins! Lizardmen! A kickass female protagonist! What are you waiting for, eh?