Conventions and Releases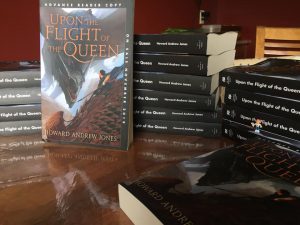 Reviews for the next novel are starting to trickle in. Publisher's Weekly released a glowing account of Upon the Flight of the Queen last month, and other reviews are coming in to Goodreads via Netgalley.
My first born has graduated college with a degree in animation, and I've hired him to create a book trailer for Upon the Flight of the Queen. Over the next two months I'll be showing the occasional sneak peek.
Below, find some character design sketches of Kyrkenall.
Oh, and I will be turning up at Archon in St. Louis this year, the first weekend of October. I'll be on at least four panels and circulating a lot, so I hope to see some of you there!