Ask Me Anything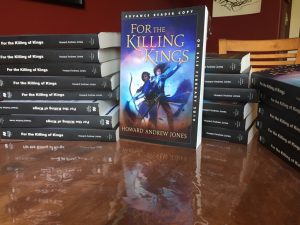 Tuesday, February 19th, I'll be over at Reddit Fantasy holding an AMA. Which means that you can swing by at any time of the day or night and ask me about writing or editing or reading or nearly anything I like to do and I'll be on hand to talk about it. I hope to see you there! Once the interview thread goes live I'll post a link, but for now all I have is the link to the site.
In other news, I recently learned that For the Killing of Kings is the top pick for BookPages' Fantasy and Science Fiction category this March, and I got a nice review of the book in the Philadelphia Free Press.
Tomorrow is book launch day! I will probably be too busy promoting the book to be nervous. Keep your fingers crossed for me. Better yet, buy the book and help spread word about it!