Lord Dunsany: A Dreamer's Tales Wrap Up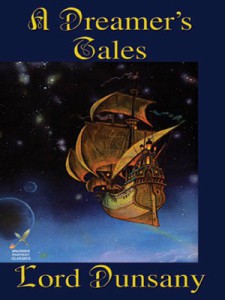 This Friday brings us the final installment of our read through of a Lord Dunsany short story collection, A Dreamer's Tales. My friends Bill Ward and C.S.E. Cooney have joined me once again to share thoughts and look back on what we've read. Unfortunately, Claire was fending off a horde of Gibbelins this week, and had only time to drop by for a few moments. 
Howard: I think the two of you have convinced me that both "The Field" and "Where The Tides Ebb and Flow are" deserving of stars.
But my absolute favorites, stars are no, remain "Blagdaross," "Idle Days on the Yann," "The Sword and the Idol," and "The Unhappy Body."
Where do you stand?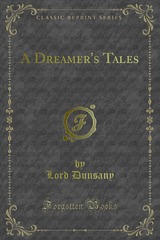 Bill: I'd say my favorites were "Poltarnees," "Blagdaross," and "Idle Days," with quite a few more I really enjoyed but wouldn't rate as being quite as memorable as those three were for me. "Idle Days" was probably, in retrospect, the standout of the collection, and I'd go back now perhaps and give it 3 stars.
I have not read much Dunsany at all, but what I have read in various Lin Carter collections was overwhelmingly of the 'secondary world' sort, of which "Poltarnees" would be a good example. So I was surprised to see Dunsany writing stories with an almost weird tales sort of vibe, and I did really enjoy them, but I think his best work is still in the mold of the mythic fantasy. It's no coincidence the guy lived in a castle and wrote with a quill pen, after all.
Also, I found this, which I rather like.
Howard: Bill, that music's kind of cool! Who would have thought to discover music based on "Idle Days on the Yann?"
Claire: I, too, liked "Blagdaross" and "Yann" best. But "The Field" comes a close second, and I don't think either of you liked that one as much as I did!
Howard: The further you go into Lord Dunsany's work the more it becomes about the real world, with occasional moments in a secondary that's close at hand. The earlier stuff is more secondary, and if we go forward with another collection I'd suggest we start with his second book. I find that his first is one of his most difficult.
Bill, I think you're right about "Idle Days" being perhaps the greatest tale in the book. He wrote two sequels in one of the even later books and I'm tempted to suggest that we look briefly at those before we start with the book Time and the Gods.
Apparently Borges thought Yann was excellent as well, so we're apparently in good critical company.
Bill: I like the idea of reading the two "Yann" sequels, and then digging into Time and the Gods, which I believe is the collection I've read the most stories from.
I think it's odd Lord Dunsany grew away from the "deep genre" stuff over time, apparently he was more widely known as a playwright in his lifetime than a fantasist.
Howard: Alright then, let's spend two more weeks upon the Yann. Here's a link to the Gutenberg edition of Tales of Three Hemispheres, one of Lord Dunsany's later (and to my mind weaker) collections. Towards the very end of the collection are "Idle Days on the Yann," "A Shop in Go-By Street," and "The Avenger Of Perdóndaris." I've read "Go-By" at some point, but "The Avenger will be new to me.
Let's just read one next week, "A Shop in Go-By Street." Hope to see some of the rest of you here!