Link Day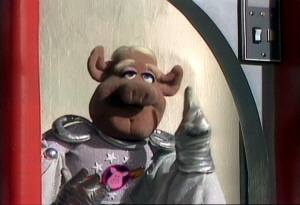 On link days I usually point my visitors towards a whole slew of sites, but today I'm only sharing one, Paperback Warrior. I've just started poking around there and already I found it necessary to comment in two of the most recent posts, most recently, Fargo, and the post before THAT on a Harry Whittington title I haven't tried but now want to. It looks like a site just chock full of info on cool old titles.
I'm a huge fan of Ben Haas, the guy behind the Fargo books, and have written about him at length previously. Here you can find how to get to the books, and here you can get my own ringing endorsement of the writer himself.
As long as I'm discussing ringing endorsements, let me AGAIN mention how fine that Howard Browne Paul Pine collection was from Haffner Press. Dang, but those were good mysteries in the Chandler style, and DANG, but that final complete novel in the collection is one fine book. They're all really good, but the fourth one is a masterpiece. Highly, highly recommended not just for anyone who likes a good mystery, but for anyone who likes great storytelling. Get your copy, pronto!