Link Day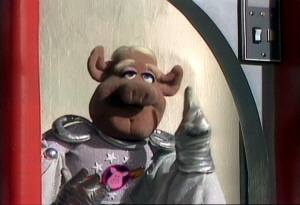 First, I'm overdue pointing you towards a fundraiser for Robert Zoltan's Literary Wonder and Adventure Show. He and Edgar the Raven are seeking backers to keep bringing you interviews and information about your favorite writers and genres. Check it out! Robert's a great guy and huge fan of the genre, and very supportive of his guests. And Edgar the Raven is a hoot. Or, rather, a caw.
Second, here's a cool article written by someone who attended one of the woman-only showings of Wonder Woman. I've yet to get to the show (it was sold out BOTH times my wife and I took the kids to see it, this weekend AND last), but I hear good things. This article better made me appreciate how empowering it must feel to women viewers.
Third, as long as we're talking about getting better appreciation on female perspectives, here's an insightful article by none other than Paulina Porizkova, a woman I have to admit I was first made aware of (in my high school years) because she was stunningly beautiful. Turns out that she's a gifted essayist. I started reading this article aloud to my wife while my son was in the room and after a paragraph or so BOTH stopped what they were doing so they could listen with their full attention.
Fourth, I'm about halfway through a short western written by "Al Conroy" which is a pseudonym of Marvin Albert. This happens to be the third novel, under a third pseudonym, I've read by the guy in the last six weeks. I remain impressed, and will write about him more thoroughly fairly soon. To date I've read one of his hardboiled detective novels (written as Nick Quarry) one of his action adventure novels (written as Ian Macalister) and am now enjoying one of his westerns (written as Al Conroy). So far, highly recommended, even if this detailed article only identifies him as "often quite good" rather than top drawer. I guess I'll have to look harder into the very best Gold Medal writers, because this guy's dependably impressing me.