World of Aetaltis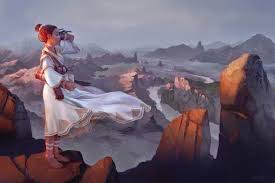 Today I want to point all my regular readers to a nifty new Kickstarter. Here's the official word from my friend and project runner Marc Tassin:
The project is centered on a Pathfinder Compatible roleplaying game adventure called The Temple of Modren designed to introduce backers to a fantasy setting I created called the World of Aetlatis.  It's edited by Steven S. Long, has maps from Mike Schley, and includes art from Mitchell Malloy.
The adventure, however, is just the tip of the iceberg. The project also includes some awesome stretch goals, including an anthology of short fiction, more Pathfinder Compatible books, and new cover art by Larry Elmore!
 All the stretch goals are great, but as a writer I'm especially excited about the anthology. Larry Correia, David Farland, Matt Forbeck, Ed Greenwood, Dave Gross, John Helfers, Steven S. Long, Mel Odom, Jean Rabe, Lucy A. Snyder, Michael A. Stackpole,  and Elizabeth Vaughan are all writing short stories set in the world of Aetaltis. John Helfers is editing the book, and if we hit our goals we'll print a mass market paperback edition of the anthology.
It's me, Howard again. Marc's the secret weapon behind the success of the GenCon Writer's Symposium; he's just an incredibly pleasant and organized guy. If HE's behind a kickstarter, I fully expect it to exceed expectations. So, apparently, do a whole load of other people, because with 17 days still left his kickstarter has already met its funding and is now climbing towards stretch goals.
For more info on Mark's game world, visit his World of Aetaltis site by clicking here.