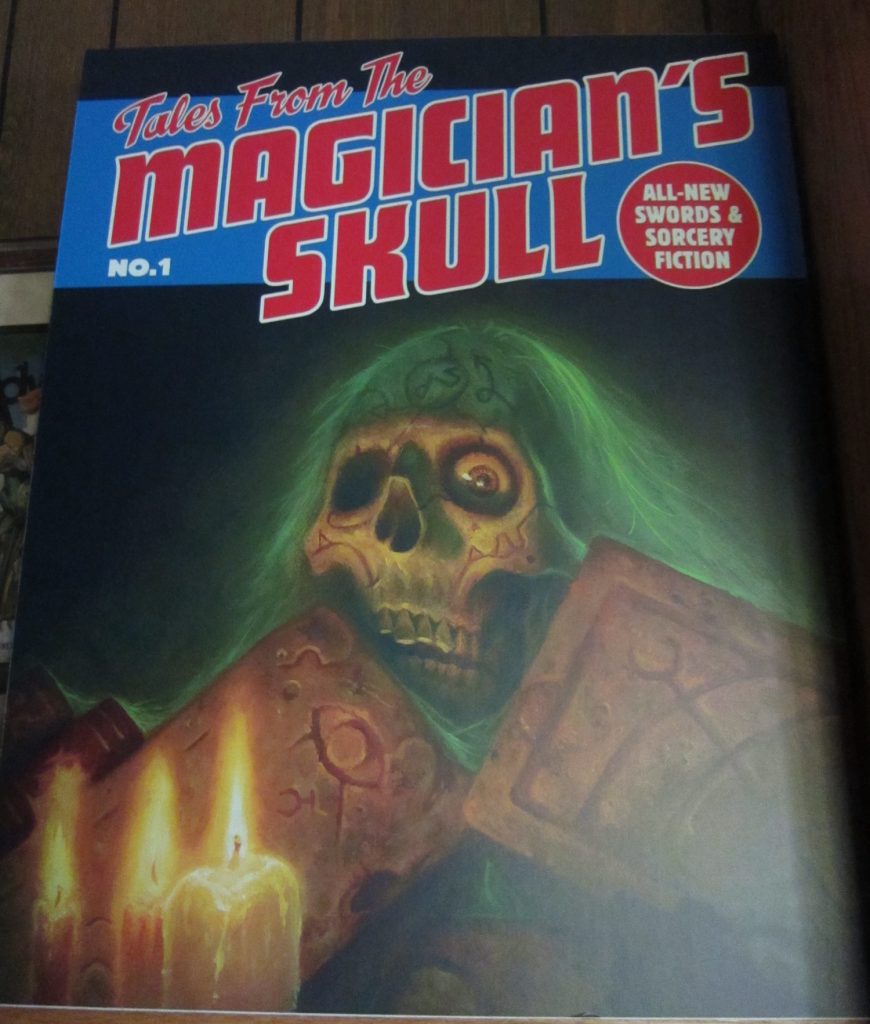 A gong shivers…
The mists part to reveal a grisly object lying upon a mound of rubble, a browned and ancient head with one glowing, malefic eye…
It speaks, in a voice of cold command: "Silence, mortal dogs! It is time now for
TALES FROM THE MAGICIAN'S SKULL!
In just a few weeks, Goodman Games will launch the Kickstarter for the exciting new sword-and-sorcery magazine inspired by Appendix N. I am mightily pleased to be the magazine's editor, and I've had a blast assembling it with Joseph Goodman. We've been working together for almost a year, and I've got to tell you that the result is GLORIOUS.  Just check out that Jim Pavalec cover.
I'll provide details soon about the contents but if the cover excites you, believe me, the contents will as well. Issue 1 is full up and I have nearly everyone invited for issue 2.