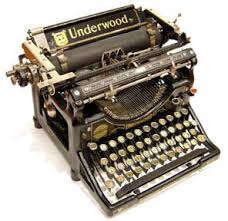 I've run out of time to write a lengthy essay this morning about my fourth book, so I'll resume that series of essays next week. Today I thought I'd draft a brief note about another writing matter that's been a challenge to me for years: word count.
Like a lot of writers, once I got a steady writing gig I began to fret about my daily word count. It was always smaller than I wanted it to be. Some days I could get 4 or even 5 thousand words and occasionally much higher, but more often it was 3k or a little less. I last wrote about this in 2016, when I had realized that the overall weekly or even monthly word count was much more important than the daily word count.
That was an important realization, because it helped me stop getting frustrated every day when my words weren't coming as fast as I thought they were supposed to arrive. I went so far as to read a number of books on writing faster to see if I could glean the secrets. I gleaned some, but I knew at that point that few writing tips are absolute. What works for one writer may not work for another — you have to be willing to try of course, but there are many different ways up the mountain.