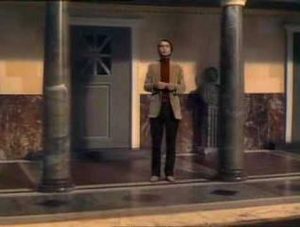 Many moons ago, back when I blogged as BG_Editor (that's Black Gate editor), I took a little trip to Universe R. I talked about that trip in an article I wrote for Steven Silver, but I've never mentioned it on this blog, and I thought it time.
When it comes to the parallel universes we visit in speculative fiction, some of my personal favorites are the ones where Rome never fell, the one where Spock has a goatee, and Universe R.
I imagine a lot of you have thought about it. It's that place where great artistic works were never lost. It's the land where overlooked, forgotten, or under appreciated poets, playwrights, authors, and artists were encouraged and celebrated and lived on to craft more work. I don't mean the egoverse where you're the top of the charts or have written a chain of bestsellers – this universe is for the artists you wish had gotten a better deal. Universe R can't be completely logical, of course. For instance, I've been lamenting the destruction of the Library of Alexandria since I first learned of it – and especially after I saw Carl Sagan walking through it in Cosmos – but if the Library of Alexandria had survived, we'd probably be further along with a lot of developments and some of the later artists who prospered in Universe R might not ever have been born. You can't worry about Universe R making that kind of logical sense or the whole thing falls apart.