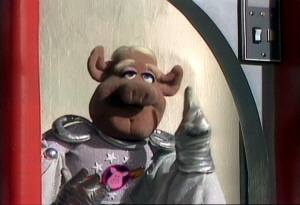 First, Broken Eye books has released a new anthology of Cthulhu mythos stories, Tomorrow's Cthulhu, set in the future. If you don't know Broken Eye, you should — they put together quality products, and it was my pleasure to have a story in their collection Ghosts in the Cogs earlier this year.
Second, The Science Fiction Writers of America has launched a new speaker's bureau: "Institutions and event planners can find SFWA members representing a wide range of writers and publishing industry professionals." Seems like a good idea, and I've been thinking about re-joining anyway.
Third, while digging up information on Adventure magazine writer Georges Surdez I found a treasure trove of pulp French Foreign Legion stories. This link will take you to one by Surdez, but if you look around on the site you'll not only find more by him, you'll find a host of others. I haven't had time to read this particular one yet, so I hope it's a good sample of his work. If not, try another — he usually gets mentioned as one of the best writers Adventure had.