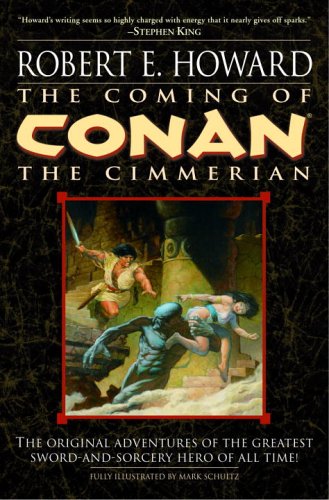 Bill Ward and I are reading our way through the Del Rey Robert E. Howard collection The Coming of Conan. This week we're discussing "The Vale of Lost Women." We hope you'll join in!
Howard: In the essay that concludes the book, "Hyborian Genesis," Robert E. Howard scholar Patrice Louinet gives the probable background of this tale, recounting how Howard had grown more and more interested in tales of the American Southwest. Apparently at about the time he wrote this he'd begun to exchange tales with writer August Derleth, and recounted to him the story of the abduction of Cythia Ana Parker by the Commanche. Louinet speculates that this story was the inspiration behind "Vale."
Last week I wrote that "Vale" was a rejected Conan story, but in actuality there's no record that it was ever submitted. It might be that REH himself understood it wasn't up to snuff and never bothered to turn it over for consideration.