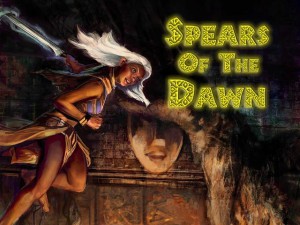 I used to think that being a writer was glamorous, but now I realize it mostly consists of me staring at a computer screen and typing. Or pacing back and forth. Now I realize that holding a book that you wrote is awsome, and getting to create stuff for your living is way cool, but that the PROCESS isn't remotely glamorous.
Anyway, as I get closer and closer to wrapping up my next Paizo book, I'm afraid the web site is looking a little fallow.
Here's what I've been thinking about while not writing.
First, I've been watching a little Firefly with my wife and son (my daughter has given up, saying she doesn't like cowboys in space. Yeah, I know… oddly enough, though, she doesn't mind the original Star Trek, despite its age, which is just fine with me.) There isn't much Firefly, of course, but we've been stretching it out. One every other night or so.