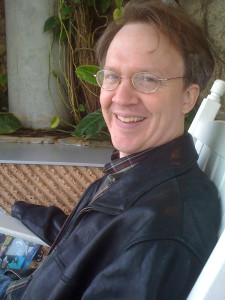 Last year about this time I looked back over the year and seemed to think I had my deadline issues under control and that I was in more balance, but it turns out I was deceiving myself. Honestly, I still haven't figured out a non-stressful way to deal with deadlines, and I'm still not in balance, although I try.
On the plus side, I continue to have a wonderful, supportive family.
This year has had its challenges, only some of which I've alluded to. My mother continues her long slow fade into Alzheimer's, which is very sad to watch. My sleep apnea issues have returned in the last couple of months, so I guess it's time for another appointment to see if the med team can figure out what's wrong again. Sleep apnea sure beats diabetes or cancer or any number of other terrible diseases, but I'd be lying if I'd say it doesn't suck to wake up feeling tired every single day.