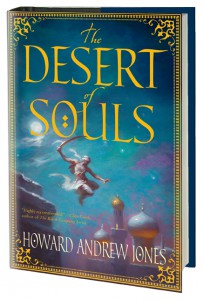 In late July of 2009 I got an offer for a historical fantasy novel from St. Martin's imprint Thomas Dunne featuring my series characters, Dabir and Asim. The deal itself reads anti-climatically, which is why I delayed posting about it. But I think that there's something to be learned from the story of publication, so I've decided to share it.
I finished revising a book, I gave it to a friend, he showed it to his editor, I got an offer, I talked to agents of two writer friends, agonized about which agent to select, then chose one. Boiled down, the process sounds simple; after all, I'm just one of those lucky guys who wrote a novel and showed it to a friend, then got a book deal after just a few weeks from the first pro who looked at it. Easy as pie, right? This account of events manages to miss a couple of things.
The deal happened fast – if you leave off the year of drafting, and that I knew the characters of the novel so well because I'd been writing short stories about them for nine years. Then there's the fact that before this book deal are twenty preceding years of sending other novels out to publishers and agents and collecting rejections… I honestly am not sure how many novels I've written before this. Sometimes they'd been rewritten so many times that each draft was a completely different animal (and one that still got rejected). It's taken me a lot longer to get here than I would have liked, but I have to say, I appreciate it far much more than I would have if I'd just fallen into it. Apparently I'm not a fast learner, but I am really stubborn.