The new eBook short story collection of Dabir and Asim stories is titled The Waters of Eternity and is NOW available for 2.99 at iBooks, Amazon, Barnes & Noble, and likely other places besides. If you're friends of Dabir and Asim, I hope you'll help spread the word. A sneak peek of the first four chapters of The Desert of Souls is included at the back of the collection.
Here's another pic of the eBook cover, by Ervin Serrano.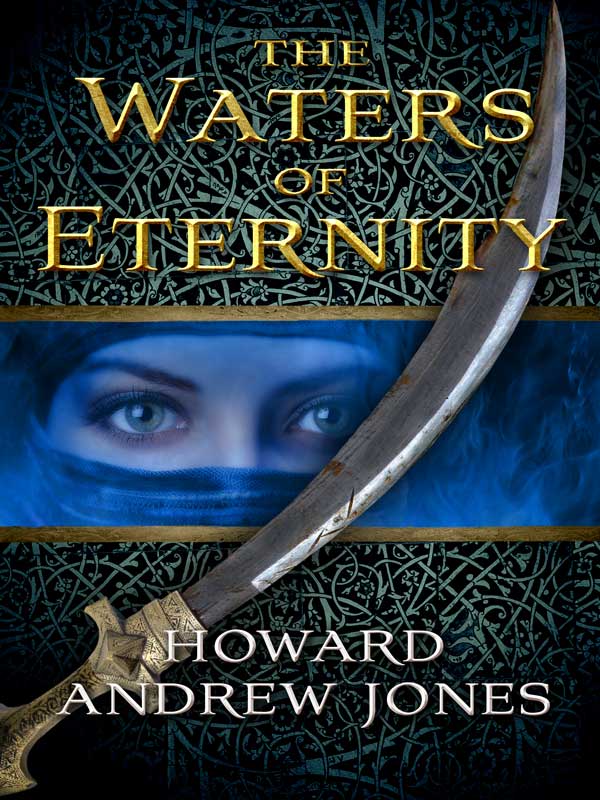 In other news, work on the next novel is getting closer to completion. I've been adding some new wrinkles to the middle parts, which means more excitement, though more trouble for poor Asim. I've seen two gorgeous iterations of the cover that I wish I could share. I think that means a final version will be available for showing soon. The Bones of the Old Ones is still scheduled in hardback for late spring/early summer of '12. And don't forget the re-release of The Desert of Souls in trade paperback for late January '12!